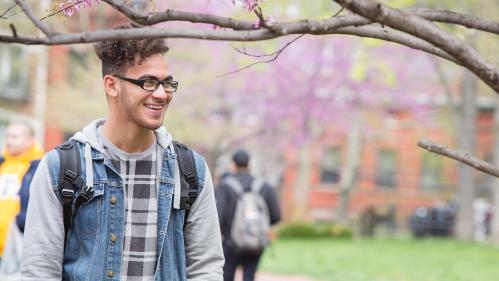 Information for Transfer Students
Continue Your Academic Success
Rutgers proudly welcomes transfers students like you: Applicants who have already graduated high school and completed 12 or more college credits at an accredited postsecondary institution. 
We want to make sure that your hard work at your previous college(s) will successfully transfer to Rutgers. 
Transfer credit evaluations are completed after you have been accepted to Rutgers and confirmed your intention to enroll. 

In general, credit is granted for courses taken at accredited colleges and institutions if they are the equivalent of Rutgers courses and a grade of at least a C has been earned. 

United States colleges must be accredited by one of the major regional accrediting authorities recognized by the Council for Higher Education Accreditation (chea.org) for course work to transfer to Rutgers. They are Middle States (MSCHE), New England (NEASC-CIHE), North Central (NCA-HLC), Southern (SACS), and Western (ACCJW-WASC). 

Students transferring from two-year institutions may receive a maximum of 60 credits. 

Students transferring from four-year institutions may receive a maximum of 90 credits. 

Your credit evaluation will determine the amount of time to complete your degree. 

Transferring to Rutgers University is seamless, thanks to our comprehensive articulation agreements with every county and community college in New Jersey.

New Jersey community college students should consult NJtransfer.org and select "Transcript Evaluation" under the Students tab for a preliminary unofficial transcript evaluation.
The NJ State-Wide Transfer Agreement (PDF) provides additional information about transferring from a New Jersey community college.
Students who have earned an A.A. or A.S. degree from a New Jersey county or community college will enter Rutgers as a junior with 60 credits and half the credits remaining to complete a bachelor's degree. During course registration, students will meet with an adviser for a full credit evaluation to determine the specific requirements to complete a major and graduate. 
Students who have earned at least 12 credits at a county or community college but have not earned a two-year degree are still eligible to apply as transfer students. Following a student's admission to Rutgers, we will determine which credits are eligible to transfer. Students will be required to take as many credits as are necessary to complete general and major requirements. 
Many factors are considered when we make admissions decisions. Learn about our decision-making process for transfer applicants.
Required Credentials
Learn what is required in addition to the undergraduate admissions application for transfer applicants. If you have less than 24 college credits, you are required to submit a high school transcript.
Financial Aid
Rutgers supports transfers students through various financial aid opportunities, such as scholarships, grants, and the New Jersey Educational Opportunity Fund (EOF) program.
Visit Rutgers
Meet with admissions counselors at an upcoming event, take a virtual tour of the Rutgers campus, or plan an in-person visit to learn more about our university.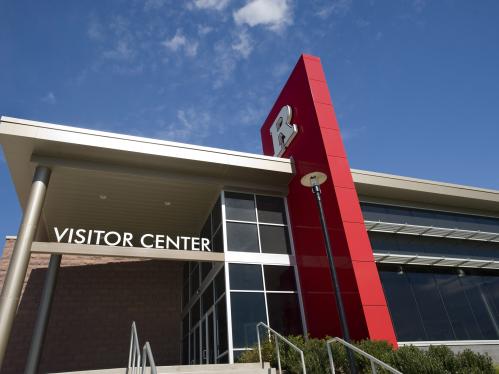 Already Admitted?
We're here to ease your transition to Rutgers through orientation, academic advising, registration assistance, and ongoing support.